About PKF Carpentieri Colmenares & Asociados
PKF Carpentieri Colmenares & Asociados (before PKF Cabrera Colmenares & Asociados), is a Venezuelan Public Accountants Firm working since 1976 and integrated in 1991 to PKF International. Since its establishment, the national firm has provided highest quality professional services and advice.
We have skilled professionals with expertise that make our services invaluable to the clients we serve.
2021-10-05
Withholding Table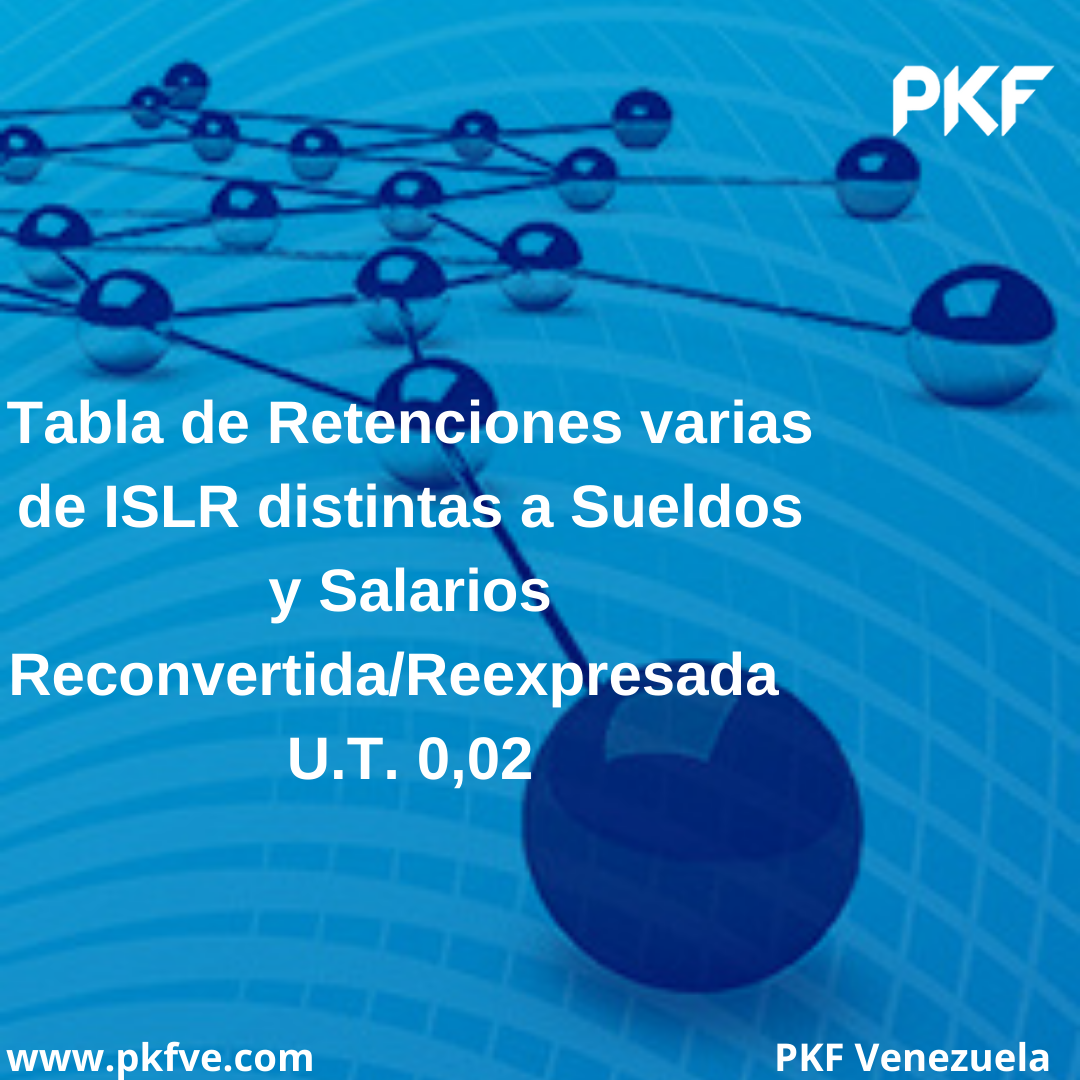 Read more
All News
Latest News
2021-09-07
Covid-19 Hipra
PKF Venezuela is proud to provide Business Solutions services to Hipra Venezuela, a subsidiary of Laboratorios Hipra, the multinational based in Girona, Spain, which manufactures the first Spanish vaccine for Covid-19.
Read more
2021-05-26
Noti Tips 012
Updating of the latest news (available only in Spanish).
Read more